Balloon flight B-14, 28 September 2013
---
Hardware is identical to B-10 and B-12.

Incremental bug fixes, improved power saving strategy. Going into complete shutdown below 3.5V with progressively longer pips interval.
---
Payload weight - 10.2 grams.
Free lift - 4.6 grams.
Ascent rate - 1 m/s
Frequency - 434.500MHz USB DominoEX 16
Frequency drifts within 2kHz due to a failed TCXO.
Launch time 28 September 2013 06:48 UTC

B-14 has flown through the following countries:

United Kingdom


Netherlands


Belgium


Germany

---
Balloon has encontered unexplained altitude gain which caused increased overpressure and leak. After sunset slowly descended and landed in Germany.
---
Flight path.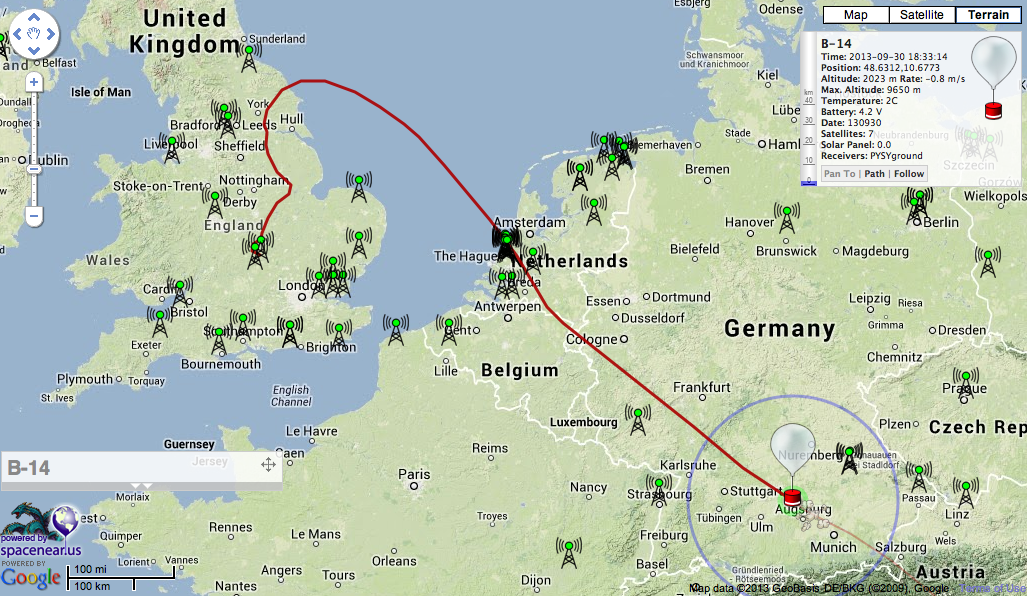 Altitude in metres.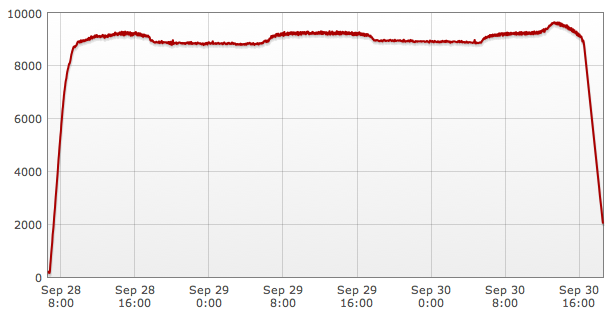 Telemetry.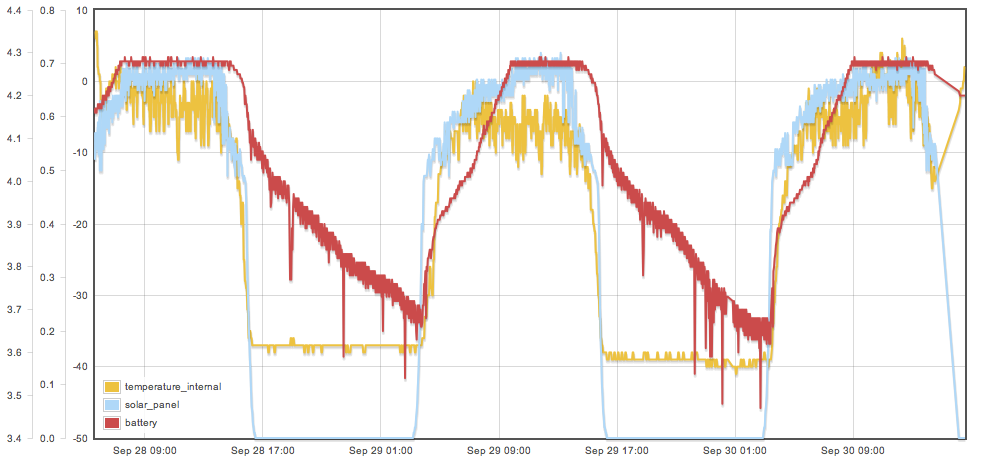 Balloons flights home