Balloon Flight B-23, 29 October 2013
---
APRS experiment.
Antenna is vertical dipole for 2m amateur band.
Transmission power is 20mW.
Has picked up ice and descended East of Moscow.
---
2x 36" foil balloons.
Payload weight - 19 grams.
Free lift - 8 grams.
Telemetry - 434.500 MHz, USB, DominoEX 16, vertical polarisation. Extremely weak signal .

APRS position reporting: 144.800MHz, NFM 1200bps callsign M0XER-2 Launch time 29 October 2013 19:10 UTC

B-23 balloon has flown over the following countries:

United Kingdom


France


Switzerland


Germany


Czech Republic


Poland


Belarus


Russia

---
---
Flight path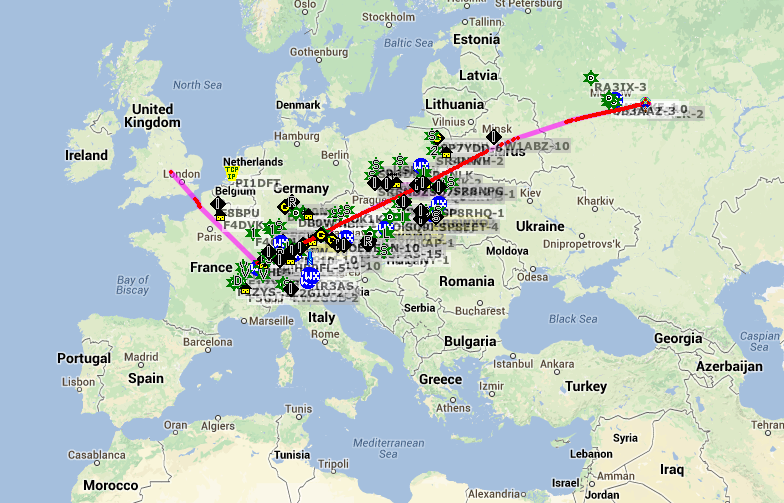 Distance travelled

---
Balloons flights home