Latest News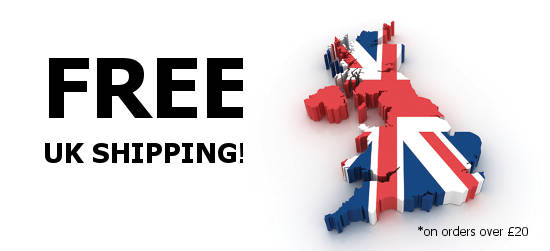 04/06/14
FREE Shipping for UK customers!
Spend over £20 and receive FREE shipping anywhere in the UK & NI.
---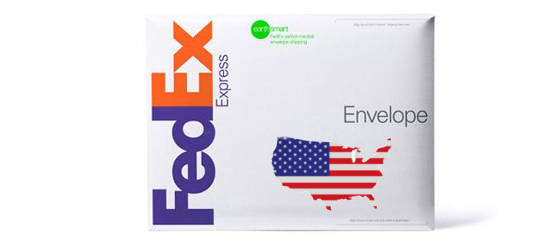 03/06/14
Faster Shipping for USA
We are pleased to announce in addition to the great shipping options we already have available, we can now also send items to the USA with 1-2 FedEx Priority shipping from just £15 ($24.59). This is a tracked service and tracking information is e-mailed to you after the parcel has left our premises. This option is available to select at the checkout process.
---
11/03/14
New Product - BU0836A-NC
We now sell the BU0836A without any pin headers or USB socket. At just 5.7mm in height, 55mm in length and 32mm width it is a great solution where space saving is key. It is exactly the same in terms of functionality as the BU0836A so you get all the same great features for less space and money. Solder wires directly to the pin holes or add your own pins(2.54mm pitch) if you need them.
We're sure there are many different scenarios where this version can be preferred over the original. Be creative, and share your project pictures with others on our Facebook page: www.facebook.com/leobodnarelectronics

---
24/02/14
New Premises
We moved to new premises in December. We're really pleased with how it's been progressing and now that we're a bit more settled we've got the time to develop some exciting new products. Keep checking back for more info!
---
10/12/13
Minor Delays with Shipping Orders
Due to the large number of orders we are receiving at this time of year there may be short delay before dispatching your order. We are working extended hours to get through all the existing orders and we hope normal service will resume very soon.
Thank you for your patience
---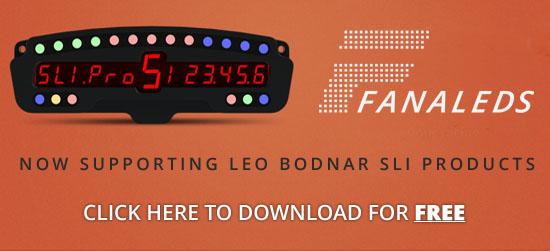 06/11/13
Fanaleds a New Software Supplier for SLI Products
We are pleased to announce a collaboration between Leo Bodnar and Fanaleds.
All of our SLI products are supported including the brand new SLI-F1.
The software is very easy to setup and use. No registration and no serial key required, just install the software and away you go! AND it's FREE!!
Visit www.fanaleds.com for more information.
---
18/09/13
Facebook Group
Join us on Facebook for all the up to date news!
www.facebook.com/leobodnarelectronics

---
28/08/13
NO ORDERS SHIPPED BETWEEN 5TH and 14TH SEPTEMBER 2013
Due to a staff shortage, orders placed between the 5th and 14th of September will not ship until the 15th! You can still place your order as normal during this period but it will will not ship until at the 15th.
Sorry for any inconvenience this may cause.
---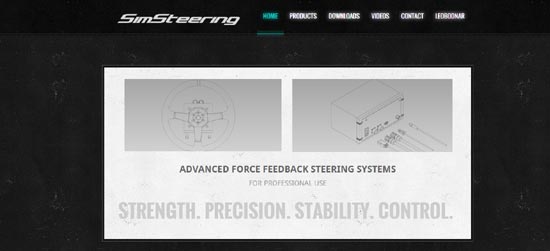 11/07/13
SIMSTEERING WEBSITE GOES LIVE
We are pleased to announce the launch of the new website for our force feedback steering system.
The system was developed in 2009 and has been used worldwide by many professional driver training centres, race teams (including F1) and public display simulators since 2010.
After months of hard work, we have developed an easier to use version of the system with new features including re-designed electronics housed in a steel case with easy to use connectors.
There is also a range of additional parts available that allow customers to set the system up at home, aswell as a new range of steering wheels.
For more details, please visit www.simsteering.com
---
21/05/13
Fraud warning for users of OEM products containing our components.
We are proud to have served thousands of companies and individuals worldwide with the best hardware we can produce.
Unfortunately several of our former customers have chosen to obtain our products through fraud.
Please be aware that if you have purchased a product incorporating illegally obtained components you may be inadvertently engaged in criminal activity (handling stolen goods.)
We suggest that you should exercise extreme caution when dealing with potentially affected end products.
Affected end products:
CST USA Pedals using BU0836-LC Controllers
by Todd Cannon, USA
www.cannonsimulationtechnologies.com
Simracing components with SLI-Pro displays S/N B21413 and B21460 by Philip Antoon, Sydney, Australia
---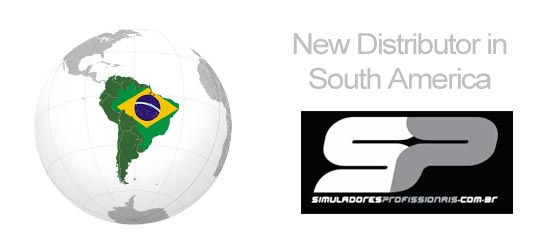 02/05/13
New Distributor in South America
We are pleased to announce we now have a distributor in Brazil (Simuladores Profissionais) who will be able to provide our products with quicker delivery times for Brazil (3-4 days) and also the rest of South America (3-7 days)
Standard mail services from the UK have caused problems for us in the past and can take up to 45 days to pass through customs and up to 35% of orders even going missing so we are happy that our customers can order with 100% confidence through our distributor for guaranteed delivery.
To place your order please visit the Simuladores Profissionais website: loja.simuladoresprofissionais.com.br/
---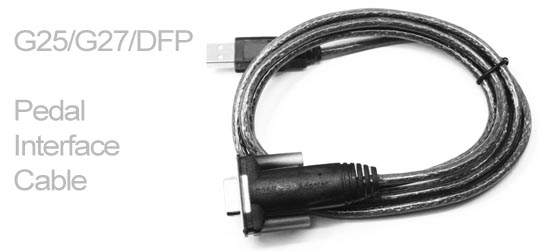 16/04/13
PEDAL CABLES BACK IN STOCK
We have the latest batch of pedal interface cables back in stock now and ready to ship right away.
The cable allows you to connect the pedals from a Logitech G25, G27 or DFP directly to your PC via USB. It's not just a USB to serial port cable as many people think, inside the moulded rubber connector (the bit that takes the most time to make!) there is a tiny USB interface board that turns the pedals into a stand alone USB game controller. This means you can use your pedals with other manufacturers wheels! Another benefit of this is that we increase the resolution from 8-bit to 10-bit so you may benefit from using this even if you have a full Logitech system.
The calibration software is available to download from the product page.
Click the image above to get to the product page to buy one and for more info.
---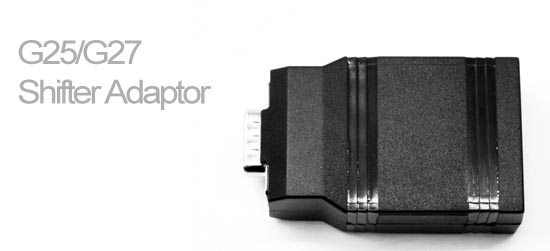 08/02/13
Shifter Adaptors Back in Stock
We ran out of shifter adaptors for a week or two but they are back and available for purchasing again now.
If you don't know what they're for, the adaptor plugs straight into a Logitech G25 or G27 shifter and allows you to connect it to your PC via USB! It's not just a USB to serial port adaptor, the box contains a USB interface board that turns the shifter unit into a separate USB game controller. This means you can use the shifter with other manufacturers wheels! It even comes with calibration software (available to download from the product page) that allows you to select the gear positions manually. This is great if the internal H pattern gate has worn causing gears to slip into each other (for example 1st to 3rd).
Click the image above to get to the product page for more info.
---
06/02/13
Worldwide Shipping
This is just a polite notice as we have had a number of e-mails asking if we can ship to a specific county. The answer is YES! We can ship to any country!
To find out the shipping cost to your country just add the items you require to your basket and then click the 'Estimate Shipping' button on the basket page. You can then select the destination country, click the 'Update' button and a list of shipping options and prices will appear.
---
27/12/12
BU0836X Back in Stock
The BU0836X is now back in stock and ready to ship. We're sorry for any problems this may have caused.
---
20/12/12
Christmas Opening Hours
We hope you are all looking forward to the Christmas holidays. We will be open for business and orders will still be shipped every day other than Christmas Day, Boxing day and New Years day. However, please allow a couple of extra days for delivery over the next couple of weeks due to the extra courier work loads.
---
23/11/12
BU0836X Update - STOCK SHORTAGE
Unfortunately a large order has caught us off guard so we now have a shortage on our BU0836X controllers. Fortunately the manufacturing process was already underway so we already have a week head start but it may not be until mid December until we can start shipping them again.
In the mean time you can still place your order for the BU0836X and we will send them out to you with Signed for Royal Mail shipping as soon as they're ready and your shipping fee will be refunded. Please note we cannot refund courier shipping ie. FedEx or UPS. If placing an order with additional products, these will be sent out as normal and the BU0836X will follow with free International Signed for shipping.
Any existing orders should have no issues however if we do run into any problems we will inform you by e-mail and offer a refund and discounts on alternative products.
We apologize for the inconvenience caused. We hope the following products will be suitable alternatives for you.
BU0836A - All the same functions of the BU0836X at just half the price!
BBI-32 - Similar to the popular BU0836X but without the analog inputs.
---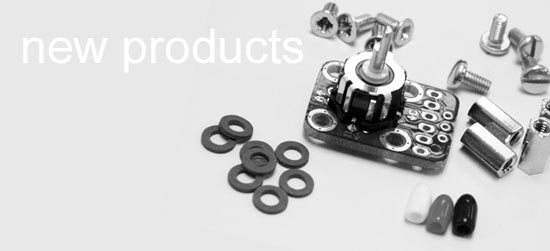 26/10/12
New Products
You may have noticed a few new products have silently crept their way into the online shop recently. If you haven't already had a look, you may want to check out the new BBI-32 controller. This interface board is designed to accept 32 digital inputs so buttons, switches, rotary encoders etc. Being exactly the same size as a standard credit card and also available with no connectors, it's perfect for mounting into very low profile containers such as button boxes. We have also designed this controller to work with our BBI 12 position rotary switches which connect to the board with just TWO wires saving you a lot of time and hassle. You can connect buttons, rotary switches and encoders all at the same time.
Today we have just released our hat switch which has many uses. It works great in conjunction with key and joystick mapping software such as JoytoKey allowing you to control the mouse cursor, keyboard buttons, or just connect it to the hat switch inputs on one of our controllers and it will work right away as a hat switch. It's also very small so you can fit it into a joystick, steering wheel or button box. If you don't want to keep reaching over your wheel or controls to get to the keyboard and mouse all the time this could be the product for you!
We have also added some new 2 pin cables to the shop to make connecting buttons to our controllers even easier!
Finally we would like to apologize for the delay in getting the SLI-F1 released. We're doing our best to ensure that the product is absolutely perfect before it goes on sale. Please keep checking back for news on its release!
For more news updates, help with your projects, answers to questions you might have or if you just want to say hello, don't forget to visit our forum.
---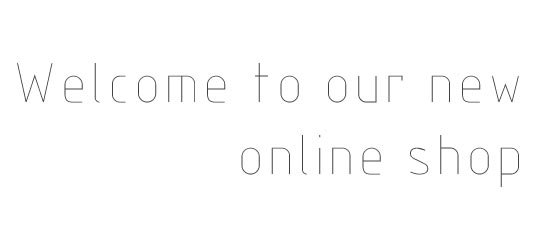 01/09/12
New Shop
It has been a long time coming but the online shop is finally up and running! Please note that the site is still very new so it is possible there may be a few minor issues we have missed. If at any time you have a problem with any part of the website please let us know by contacting us.
As before, all payments will be taken through PayPal however you don't need a PayPal account to pay. You can pay with your credit/debit card although it is still processed by PayPal. If you would like to pay by any other means, please contact us.
Thank you for your continued support and interest in our products!
---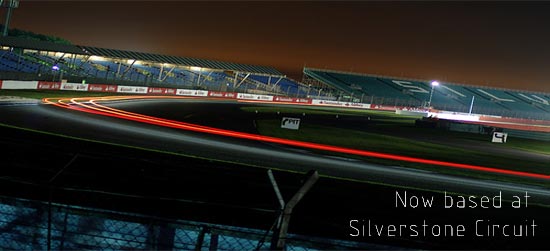 01/01/12
New Premises
You may have read on various forums or on your recent PayPal receipts, we are now based at the home of British Motorsport, Silverstone Circuit!
The move has enabled us to be closer to some of our existing customers and also open up new exciting opportunities within the motorsport industry. We will be announcing some new products within the coming weeks. Check back for more details!